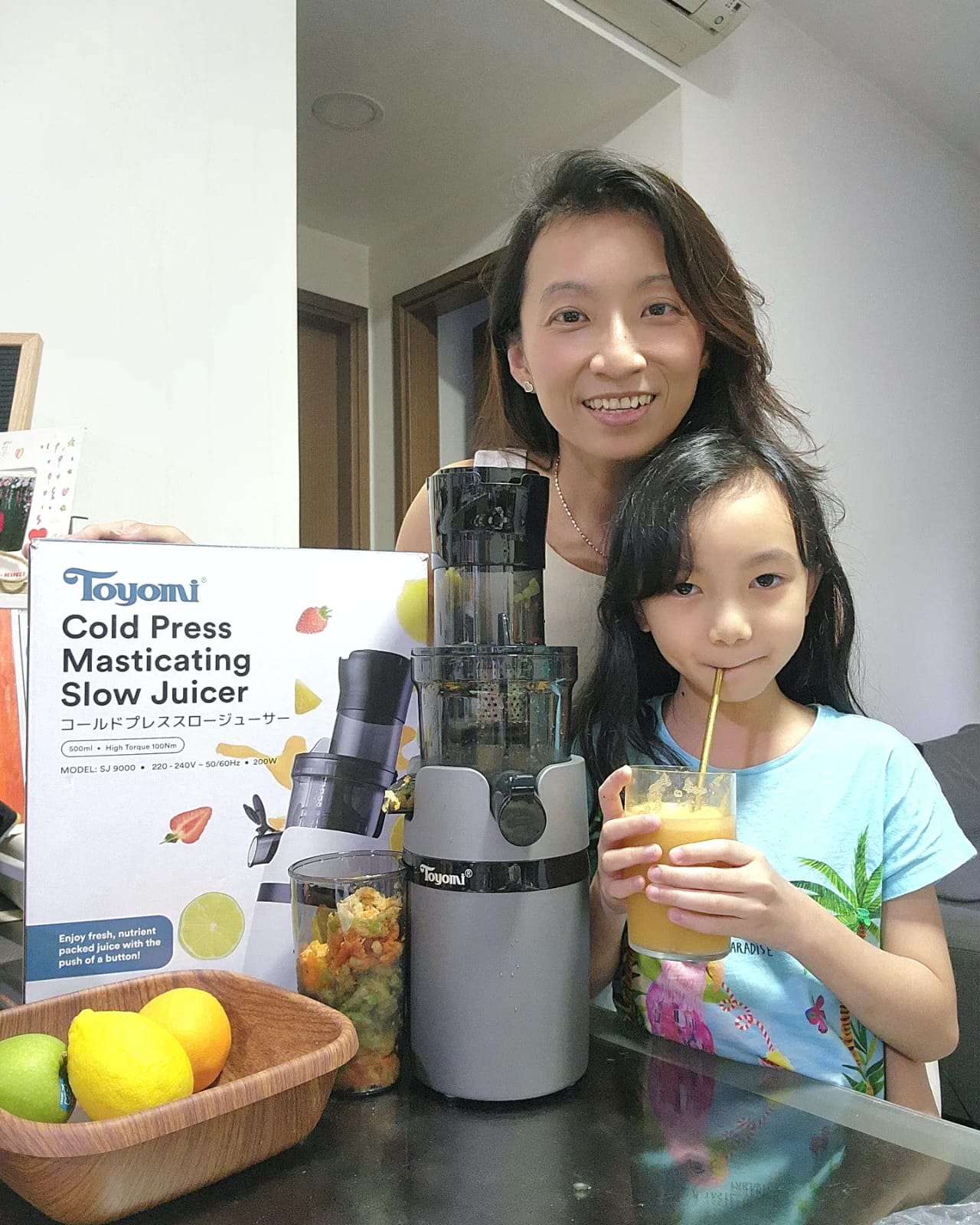 SJ 9000 Cold Press Masticating Slow Juicer by Gladys
Getting Megan to enjoy 🥕 is one of my headache! Not sure why she doesn't like them so I got to think of other means to make her take carrots. Super glad that I got my hands on Toyomi SJ9000 Cold Press Masticating Slow Juicer!


You will love this juicer as much as I do. Why?
📌 Compared to traditional juicers, the convenient three-part assembly took me just 5 seconds to set up!
📌 I can insert whole fruits and vegetables without needing time preparing.
📌 Much quieter process compared to centrifugal juicers.
📌 Eliminates foam and froth, resulting in more juice and minimal leftover juice in the pulp waste.
📌 30% higher nutrient retention compared to regular juicers.
📌 The parts of this juicer are easy to clean and can be safely washed in a dishwasher.

- Gladys (@gladysheng12)